Two weeks ago, hubby and I conquered the crazy crowded SM Megatrade hall for the SM Homeworld Sale. We scored these major items:
Kitchen Organizer
. Aldrin and I recently used our Corelle plates and since our kitchen space would only fit a sink and a trash can, we decided to get this.
Money power: Php 2,500
.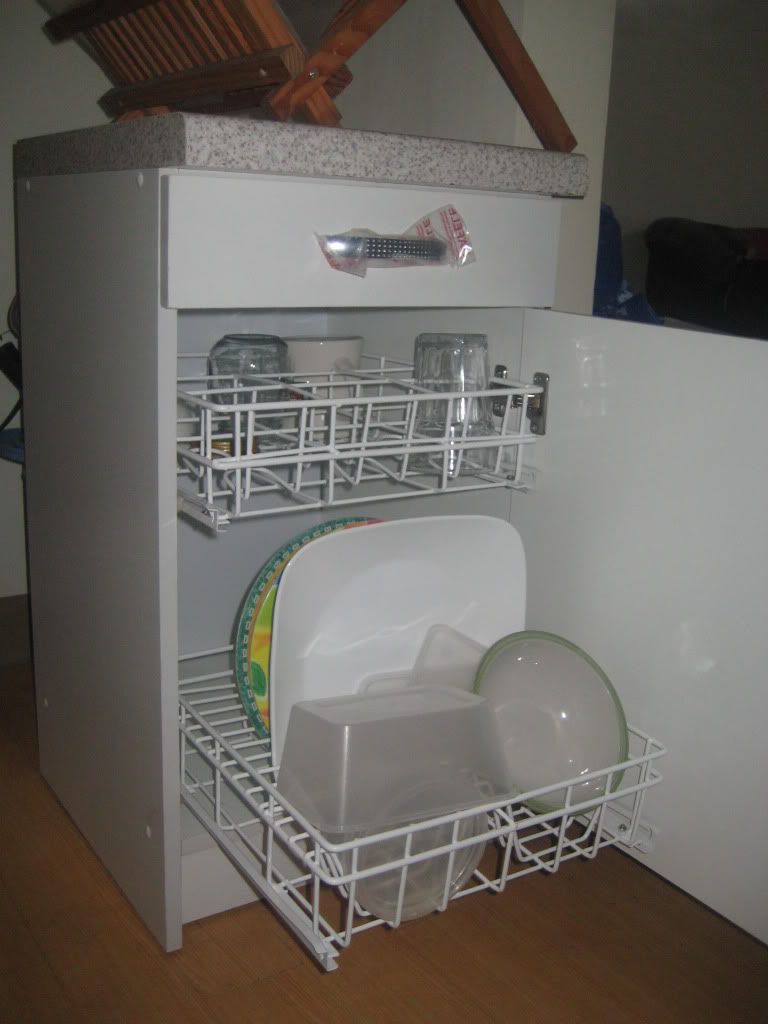 Dining set
. With four seats, to be more accurate. We finally completed the last piece of our furniture puzzle. Original price is at Php9,000 but we got it for
Php5,000
. Good deal, right? It just arrived today since we had it delivered by the supplier. We just had our first dinner together with our brand new table.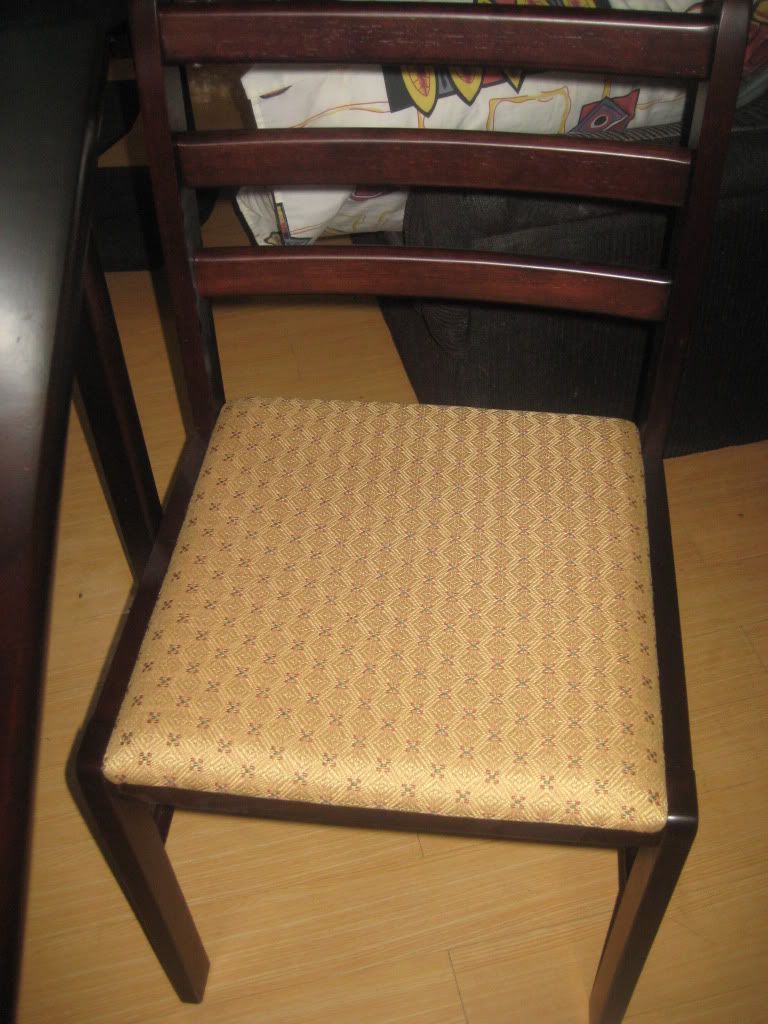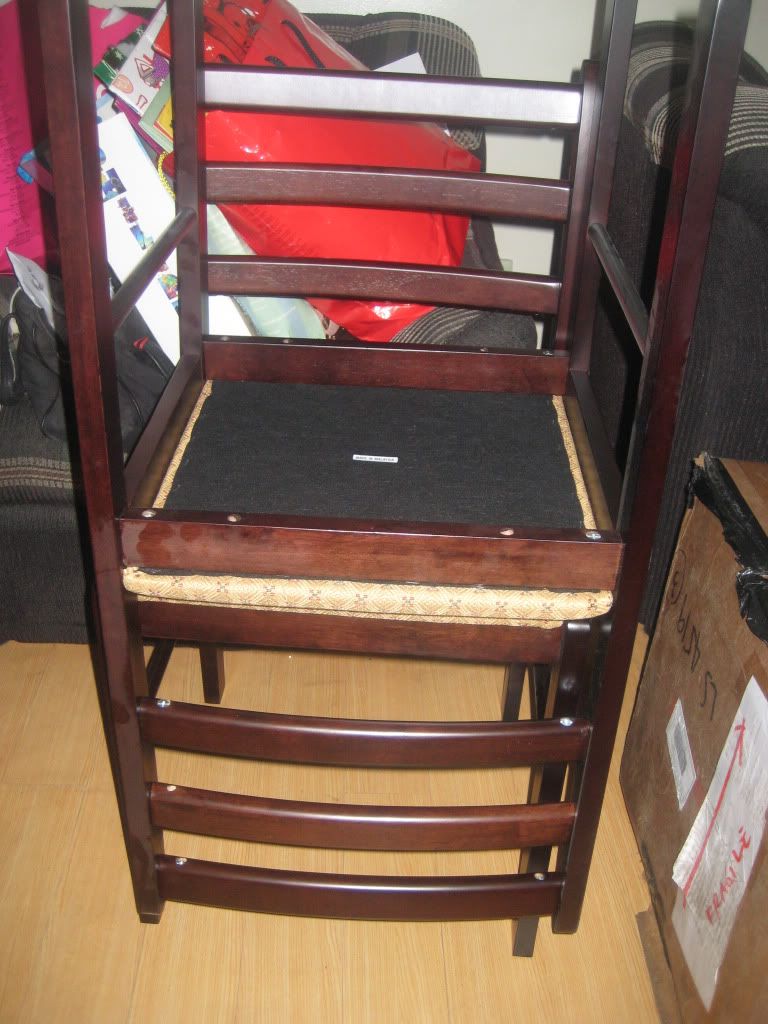 the seats. the other two are still dusty and unused.
We finally decided to furnish our unit before my mom and sister would arrive for the holidays. I am soooo excited!